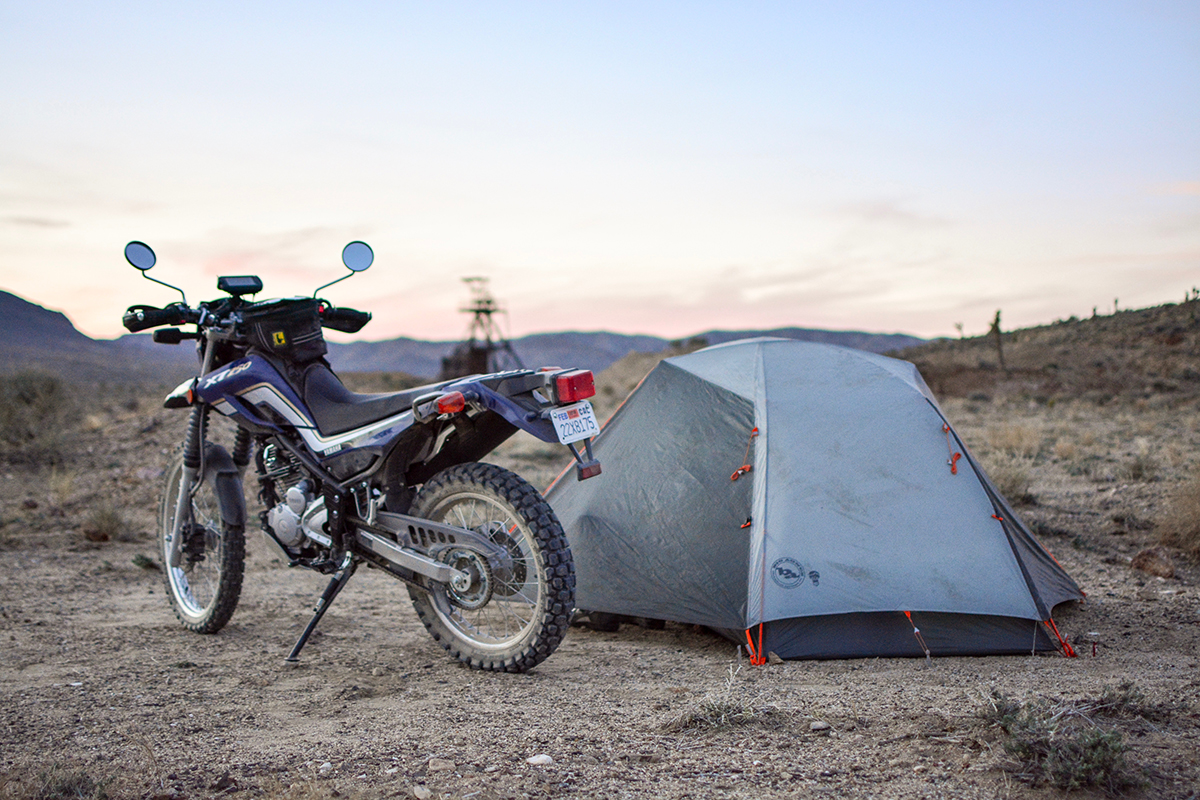 Something I take for granted when leaving on trips now is how easy it is for me to pack and feel prepared. I am usually tinkering with my bike until the wee hours of the morning but I don't worry about not having all that I need. I forget how intimidating it can be to pack for your first few big adventures even if that just means overnighters. Recently I have been getting a lot of messages asking about what I bring on trips or if I can provide a packing list. Maybe everyone is getting that mid-winter travel itch? I know I am!
What came to mind is a packing list that I made up for the two brand new riders we took on the First Ride Up The Divide trip. This is by no means a comprehensive "work for everyone in every circumstance" list but I thought it might be helpful for some of you that are just getting into the sport. I left several key items off this list that I was bringing for them like tools and spares. This was also intended for a three weeklong trip through sever different climates.
Packing Stuff:
Toiletries
-Sea to Summit Wilderness Wipes $3.95 (x 2)
-Toilet Paper (1/2 roll in zip lock bag)
-Travel size Toothbrush, Toothpaste, Floss, Mouthwash and Deodorant
-Sea to Summit Trek and Travel Body Wash $4.50 (3oz)
-Sea to Summit Trek and Travel Shampoo $4.50 (3oz)
-Aspirin/Ibuprofen, Allergy Meds (If Needed), Sleep Aid
-Q-Tips (wrapped in a rubber band)
-Bug Spray: Ben's 100 Max Formula Insect Repellent $10.00 (3.4oz)
-Travel size Sun Screen
-PackTowel Ultra light Towel $34.95 ("Body" Size)
Kitchen
– Pot, bowl, Spork, coffee mug
– Coffee/Tea Stuff (Including powdered creamer and sugar)
– Travel size hot sauce (For spicing up all those freeze dried foods!)
– Sponge cut in half
– Pocketknife
-Lighter, fire starters
-Stove, Fuel
-MSR Dromedary Bag 4-Liter (Water Storage) $39.95
-Sea to Summit Wilderness Wash Soap (For dishes and clothes) $3.95 (3oz)
-Hand warmers (5 sets?)
-Length of Para Cord (For miscellaneous and hanging bear bag)
-Food/Snacks
-Water Filtration?
Personal
-Tent
-Sleeping Bag
-Sleeping Pad
-Camp Chair
-Head Lamp (with extra set of batteries)
-Charging cables for all electronics (with wall plug ins for hotels)
-Sunglasses/glasses
-Riding gear: Jacket, Pants, Gloves, Helmet, Boots, and Balaclava
Clothes
-Shirts (4)
-Compression shorts (4)
-Base Layer (Top and Bottom)
-Mid Layer (Fleece or Down jacket, Synthetic shorts)
-Socks (4 pair/wool)
-Flip Flops or Sanuks
-Lightweight pants or shorts (One or the other!)
-Warm hat
The important thing to remember is that even if you forget something it's not the end of the world! In a group chances are that someone else will have what you need and if not you have to get gas sometime right? As long as you aren't traveling in one of the far corners of the earth there will be stores that have anything you might need.
I am always happy to answer questions about this kind of stuff at events, through email or some form of social media messenger so don't be afraid to reach out.
http://thegeardude.com/wp-content/uploads/2017/11/WhatToPack1.jpg
800
1200
Spencer-Hill
http://thegeardude.com/wp-content/uploads/2017/11/logo.png
Spencer-Hill
2017-11-14 12:06:36
2017-11-28 10:06:06
Packing For Your First Adventure Motorcycle Trip